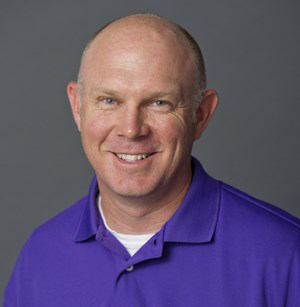 Grand Canyon University, AZ
Todd Lehman begins his seventh season as Associate Head Coach and ninth overall with the Lopes in 2019-20. Lehman oversees the pole vaulters and the multi-event athletes.

Since the transition to Division I, Lehman has coached a Lope to a Western Athletic Conference pole vault title, either indoor or outdoor, in every season of membership in the conference. Since the transition, 17 Lopes have won WAC pole vault titles. Lehman coached Scott Marshall to two NCAA National Championships appearances at the 2018 NCAA Indoor Track and Field Championships where he tied for 13th and to the 2018 NCAA Outdoor Track and Field Championships. Marshall would finish his career winning every WAC pole vault title he competed in, a total of six championships in three years.

Lehman moved back to Arizona and to coach at Paradise Valley Community College in 1999 as an assistant track and field coach. Lehman then moved into the co-head coach position where he coached 27 NJCAA individual national champions, 62 All-Americans and 33 academic All-Americans in his 15 seasons at PVCC. His athletes have set NJCAA national records 11 times and his teams posted 15 top-10 performances at the national meet, including back-to-back third-place finishes in 2005 and 2006.

Lehman is a former Arizona high school state champion and state record holder who attended Southern California. While at USC, he was a four-time letterman and co-captain of the track and field team. He began his collegiate coaching career as a volunteer assistant at USC in 1992. He then went to PVCC after coaching stints at the U.S. Air Force Academy (1993-95) and Indiana State (1995-97). While coaching at USAFA and ISU, Lehman coached three All-Americans, five conference champions, and five school record holders.

In 1998, Lehman opened the Kiss the Sky Pole Vault Center in Phoenix, which he continues to operate while also running pole vault camps across the Valley. He gives instruction to pole vaulters of all levels and ages, including some of the best in the world.

A USA Track and Field Level II coach, Lehman was selected as the 2004 National Collegiate Pole Vault Coach of the Year in 2004 by the USATF Pole Vault Development Committee. He also was voted the 2005 Indoor Track and Field Assistant Coach of the Year by the NJCAA Track Coaches Association.

Together with his wife Kate, they have four sons: Lucas, Maxwell, Ty and Reed.