INFORMATION CREDIT: NMAA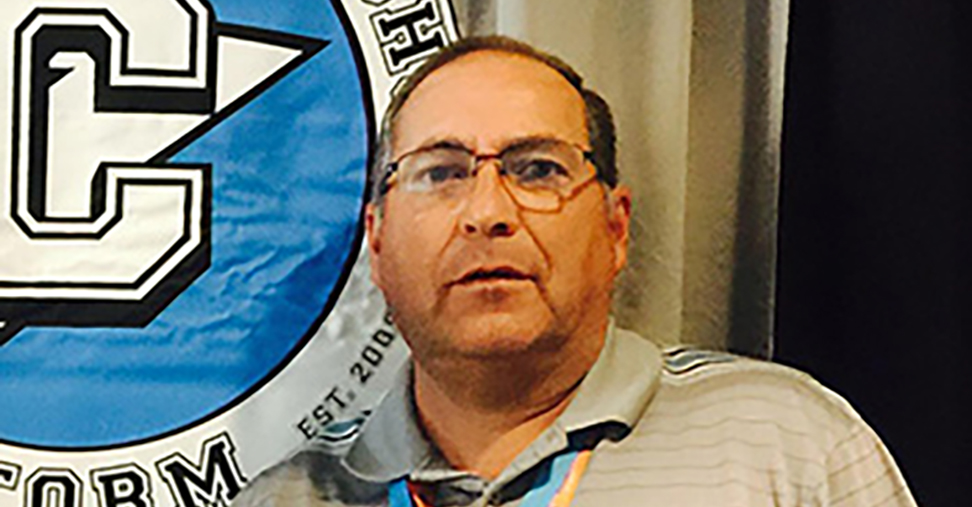 Larry Chavez is the 112th inductee into the NMAA Hall of Fame, with a career in education that spanned over 38 years. He devoted his entire career to serving the youth of New Mexico.
A native of Las Vegas, N.M., Chavez graduated from Las Vegas Robertson High School in 1977, where he was a three-sport student-athlete in basketball, cross country, and track & field. Following high school, Chavez attended Eastern New Mexico University, earning a bachelor's degree in 1982 and his master's degree in 1987.
Chavez started his career in education in 1982 in Santa Rosa, as a middle school and high school PE teacher, while also assuming the roles of head cross country and track & field coach and assistant basketball coach for the Lions. In 1984, Chavez moved to Tucumcari, N.M., where he spent the next 8 years, serving as a junior high PE teacher and social studies teacher. During that time, Chavez also coached junior high football, boys' basketball, and boys' track, as well as high school boys' track & field.
From 1992-97, Chavez again served the students at Santa Rosa Public Schools, this time as Athletic Director, while coaching cross country, baseball, basketball, and track. Then, in 1997, he made the move to Rio Rancho, N.M., where he served for 23 years, as a teacher, coach, athletic director and district athletic director.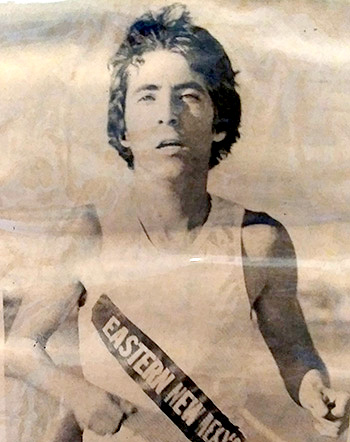 During his time with Rio Rancho High School, Cleveland High School and the Rio Rancho Public Schools District Office, Chavez earned the New Mexico Track and Cross Country Coaches Association (NMTCCCA) Coach of the Year twice, the New Mexico High School Coaches Association (NMHSCA) Coach of the Year for Track & Field in 2008-09, the NMHSCA Region 8 Coach of the Year in 2009 and was a finalist for the NHSACA Track & Field Coach of the Year in 2010. Chavez was inducted into the NMTCCCA Hall of Fame in 2010 and the Rio Rancho High School Sports Hall of Fame in 2019. He also earned the 2011 New Mexico Athletic Directors Association (NMADA) Rookie AD of the Year, the 2015 NMADA Class 6A AD of the Year and the 2004 Rio Rancho Mid High Teacher of the Year.
Under his guidance, Chavez guided Cleveland High School to NMAA Director's Cup Championships in 2014-15, 2015-16 and 2017-18 and to top-3 finishes four times.
Over his career, Chavez served on several committees, including the NMAA Commission, the NMAA Golf Sports Specific Committee, and the NMAA Cross Country Sports Specific Committee. He also served as the meet director for the State Cross Country Championships from 2006-09 and was instrumental in bringing the first NMAA Championship event to the City of Rio Rancho.
Chavez also served on the NMTCCCA Board as President and Vice President, is currently the President of the NMADA Board of Directors, also currently sits on the NMAA Foundations Board of Directors and served on the NMHSCA Board of Directors and was the District 1-6A Chairperson for 11 years.
Chavez and his wife of over 40 years, Rose, have four children, Larry, Orlando, Hilaree and Lawrence, and seven grandchildren.